How can we provide a platform that help organising the job/internship search?
The job search process is tricky and trying. Moreover, job seekers are more likely to make spontaneous application for their first job or end of study internship. However this demand a lot of organisation. It is important to be able to clearly compiled information from various sources about the job, the company and the interviewer. Hunting a job is a full-time project which worth an optimised tool. 
Interview // Desk research // Visual design // Video editing // Team management // Ideation 
First time job seekers & young graduates
Our research demonstrates that users were lost and easily discouraged when searching for their first full-time job or internship. To be efficient, details about positions and companies needs to be recorded for, at least a year, analysed quickly, and organised. Without strict discipline and rigorous hierarchy, it is a real challenge. Little mistakes cost a lot during this hunt for the dream job.
If they forget to follow up after an interview, the opportunity is gone. 
If they miss a deadline, the opportunity is gone.
How could we provide a tool that makes this organisation less painful and time consuming? ​​​​​​​
We believe that, making the organisation of the information easier and faster would help the young graduates to keep a positive attitude toward their search.
Through research by interviewing teachers and students, and competitors' analysis; we highlighted the mains pain-points of the search process.
1: E

mails are separated from the other information
By studying competitors we noticed that emails weren't integrated within the application. We used that as a first axes of iteration.
Through interview with young graduates and students, it came up that everyone has a very personal way to organise a job search. Post-it board, notebook, files on a laptop, Google Drive, bookmarks on browser or Excel spreadsheets. The interface and user experience need to be flexible enough so everyone can find his way.
The main cause of waste of time and confusion that have been noticed during interviews is the visibility of the important information at one glance. The platform need to provide an overview of every opportunity the user started and gather all main information at the same place.
4:

Management of the different sources of application
Spontaneous application are a big part of an internship search as well as for a first job, especially for people who are in a hunt for their dream job. The product should ease the management of job boards opportunities as well as spontaneous application and application through forms via company's website.
5: Exchange & communication
Teachers and people in charge of helping students to get an internship in universities, highlighted a lack of communication between the students and their teachers. This platform would be an opportunity to create a community and share valuable information between students and teachers.
Through competitors' analysis, we noticed that most of the tools available for job seekers have been forgotten after few customers. The experience should help to create habits towards young graduates so it becomes automatic to record their progress on the platform. 
We want to avoid them to try once and give up. For this, young graduates need to see that they reach goals in their search. One of the concept would be to pick-up values that can be found in a game and integrate them to the platform. This is not the concept that has been chosen to show on this portfolio. Even so, I tried to integrate some of the values.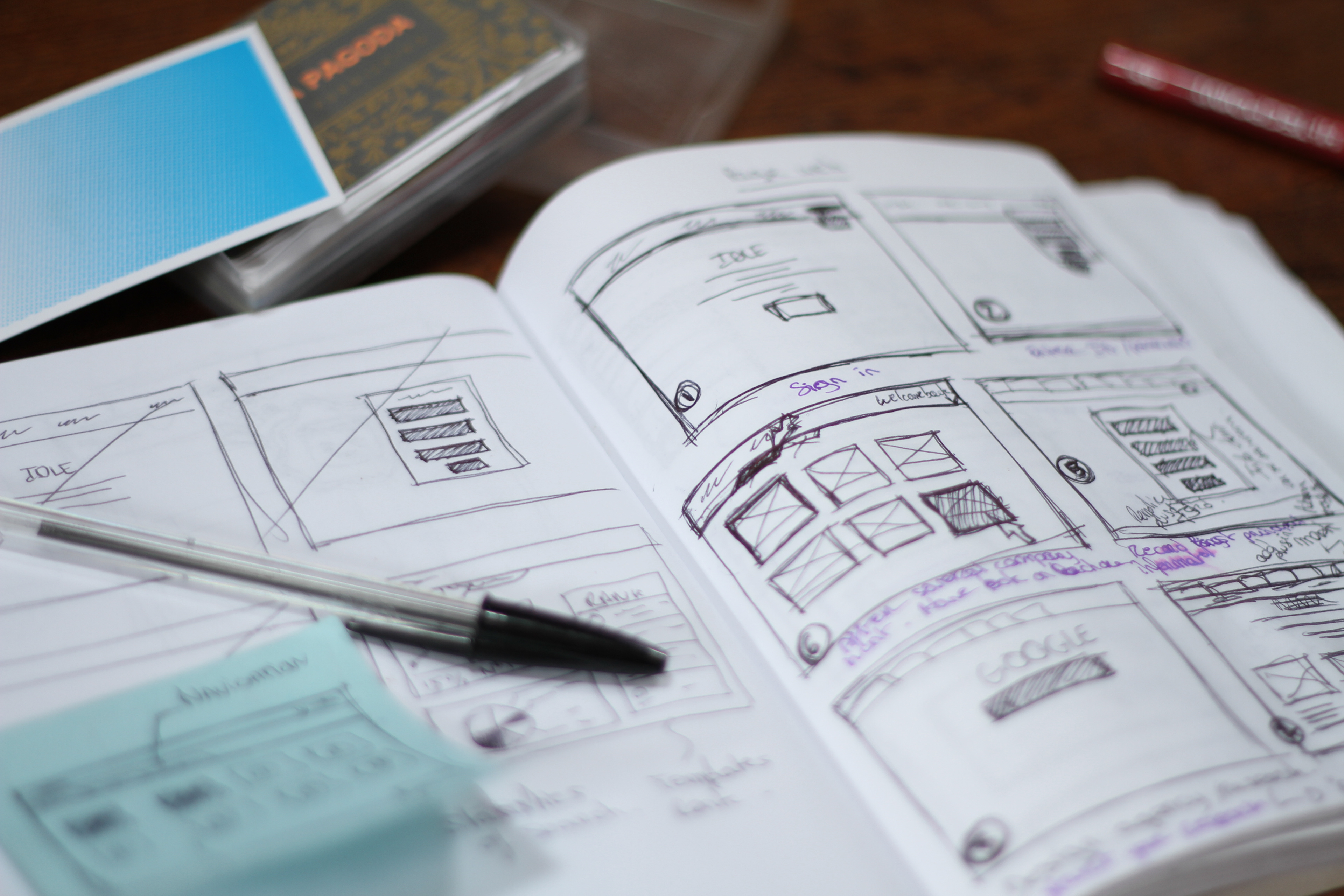 Build intuitive and optimised tools
The laptop application is built in two main pages. The first one is the collection where users can see, organise and add companies in their interest lists. Keep an eye on all their opportunities at same time.
> Navigate between company's website, documents on your laptop and your notes, can be confusing. We created inner tabs so people can switch between e-mails and companies' information in one clic. 
> A navigator plug-in permit to add quickly a company's website into the Collection. 
> Everyone pick-up different keywords by going through a website and will remember a company thanks to personal references. That's why we added a tag section so when you've been applying for 50 different companies and you don't remember exactly the name of the one you'd like to pursue, you can search by keywords you previously added.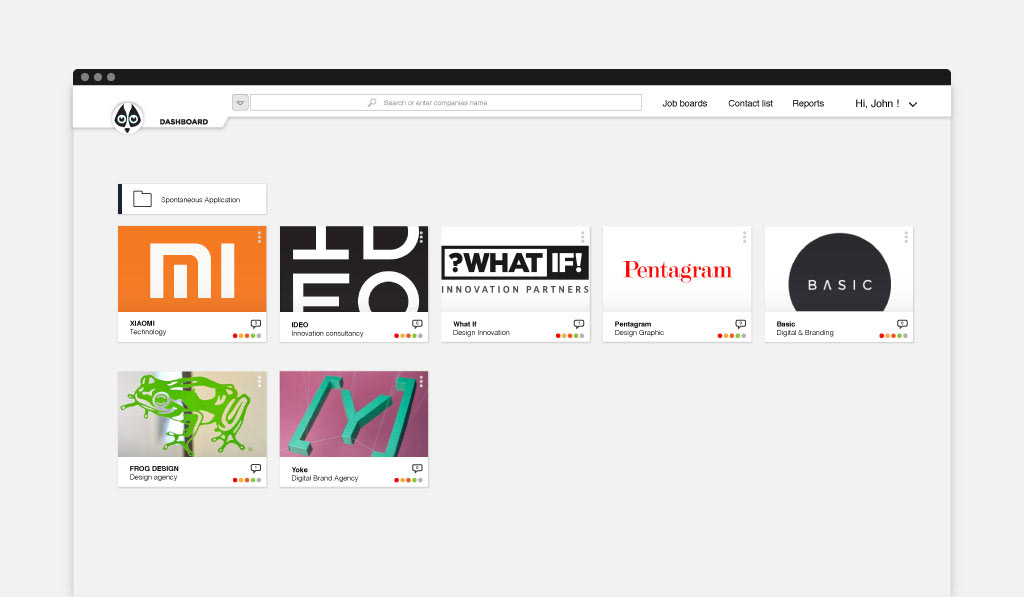 You can gather emails, notes, calls, feedbacks and can go further along the avenues explored. Time is critical when searching a job. That's why users could consider «The diary» page as their journal, where you can keep your thoughts about an interview, a phone call, organised by dates alongside your emails.
Prototypes and usability test as well as a mobile version of the platform are in progress.