In Shanghai, in August 2013, I was moving in my first flatshare with two classmates I was acquainted with.  After more than a year of sharing our love for fried dumplings, our mood swings, love stories and sleepless night of studying, one of us got engaged. Both invited to the wedding, she asked us if we could write a speech for the dinner. As we are both in a creative field, we wanted to add something else to the speech. Something which would be very personal and well crafted. So we joined our forces to create a fairy tale based on their love story, one would focus on writing the story while  the other would create the illustrations. Prior to the start of the project, we made our research and phoned the bride to asked her to tell us the story of how they met. We would be then, able to tell a story more detailed and closer to reality. Everything went well until, the D-Day.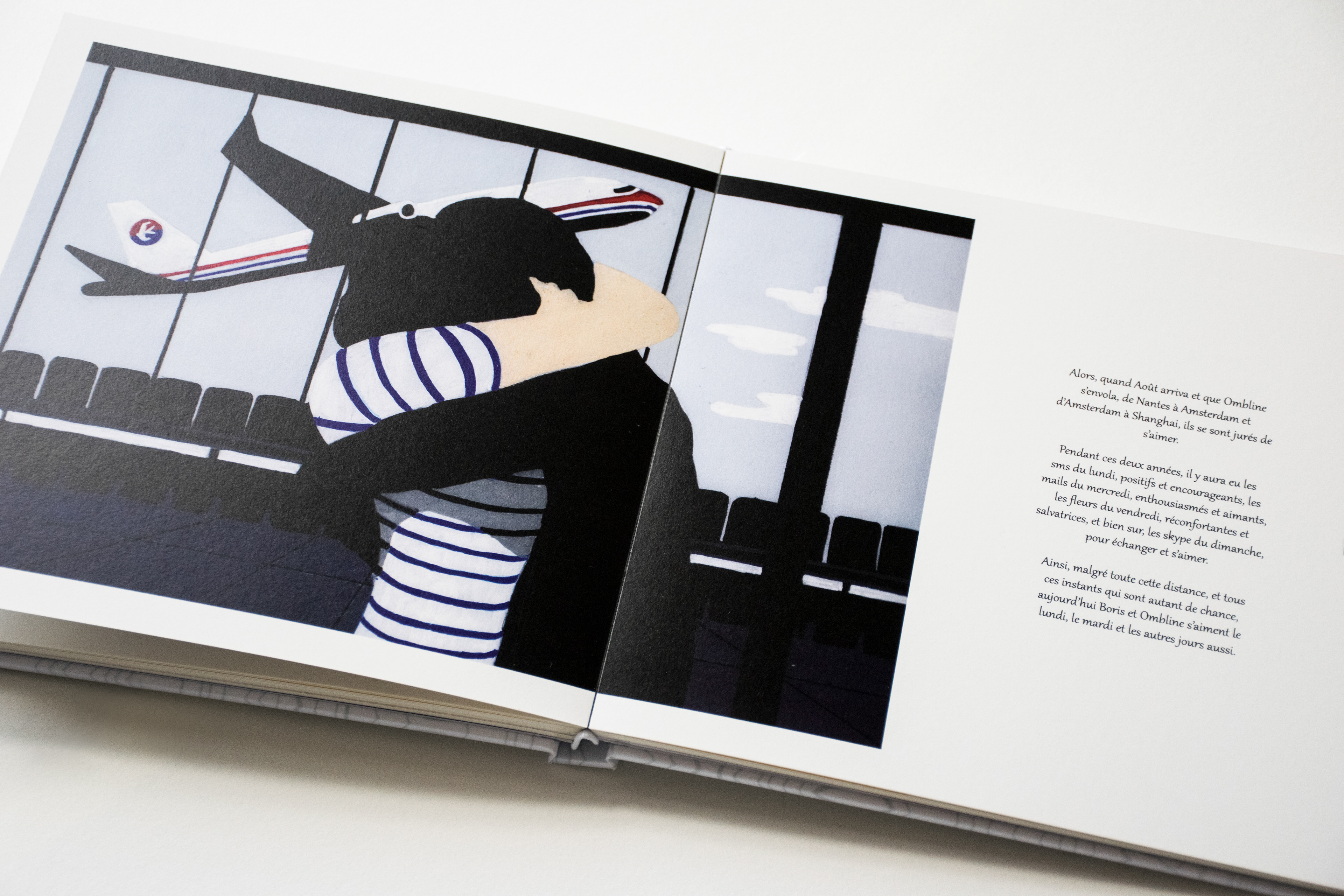 The day of the wedding, while we were sitting at the main dinner table and started to stress out about giving our speech and presenting the book. We caught a discussion between two guests about the way the lovers met. Intrigued by the fact that the story didn't match what the bride told us, we asked them to repeat. This is when we realised, 5 min before going on stage, that the story we had wasn't right. We only could laugh about it, so we gave our speech and explained to the bride afterward.
To be honest, we still don't understand what went wrong. It is a mystery of how the communication didn't work out that time. For me, it is a reminder that even if you are sure to communicate clearly a question or an idea, you can never be certain that the other person in front of you understand it the same way as you do.
Note to myself: for the next wedding, triple check you get the right story from the bride.