It all started because we were drawing on a table in a bar.
When I was living in Shanghai, I started to get fascinated by ornaments and pattern design. I loved the idea that every culture have their own way to express themselves, and I was enjoying finding similarities and differences between them. One day, I went with a friend in one of our favorite bar in Shanghai armed with my favourite creative tool: acrylic paint markers. The bar was open to handmade decoration in walls, tables and ceiling, which I guess influenced our choice to put it in our top 3 bars to go.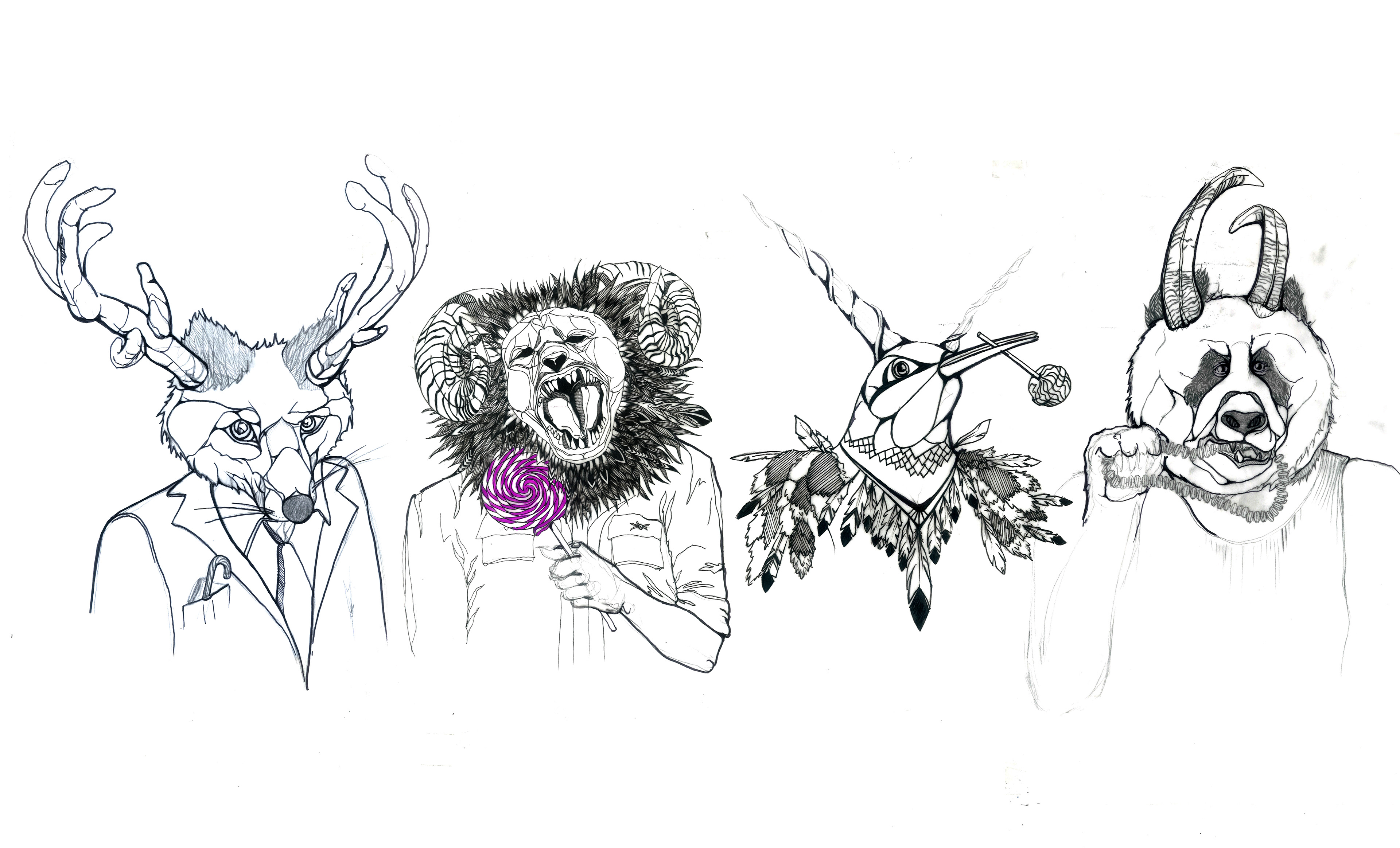 While we were drawing on the table a waitress approached us, she complimented us on our drawings and explained that there was an ugly part of wall in the bar they would like to cover, and that they would like us to draw something on it. We blended our two drawing styles to create the head of an animal filled with patterns.
Few days had past when a common friend told us that he really liked the drawing we did in the bar and asked us if we would be interested in creating a wall painting for the DAFF event. We accepted the challenge and decided to make a serie of animal faces holding sweets.
It took us about 4 hours, some Chinese noodles and a lot of paint markers to make the drawing at its real size.
​​​​​​​