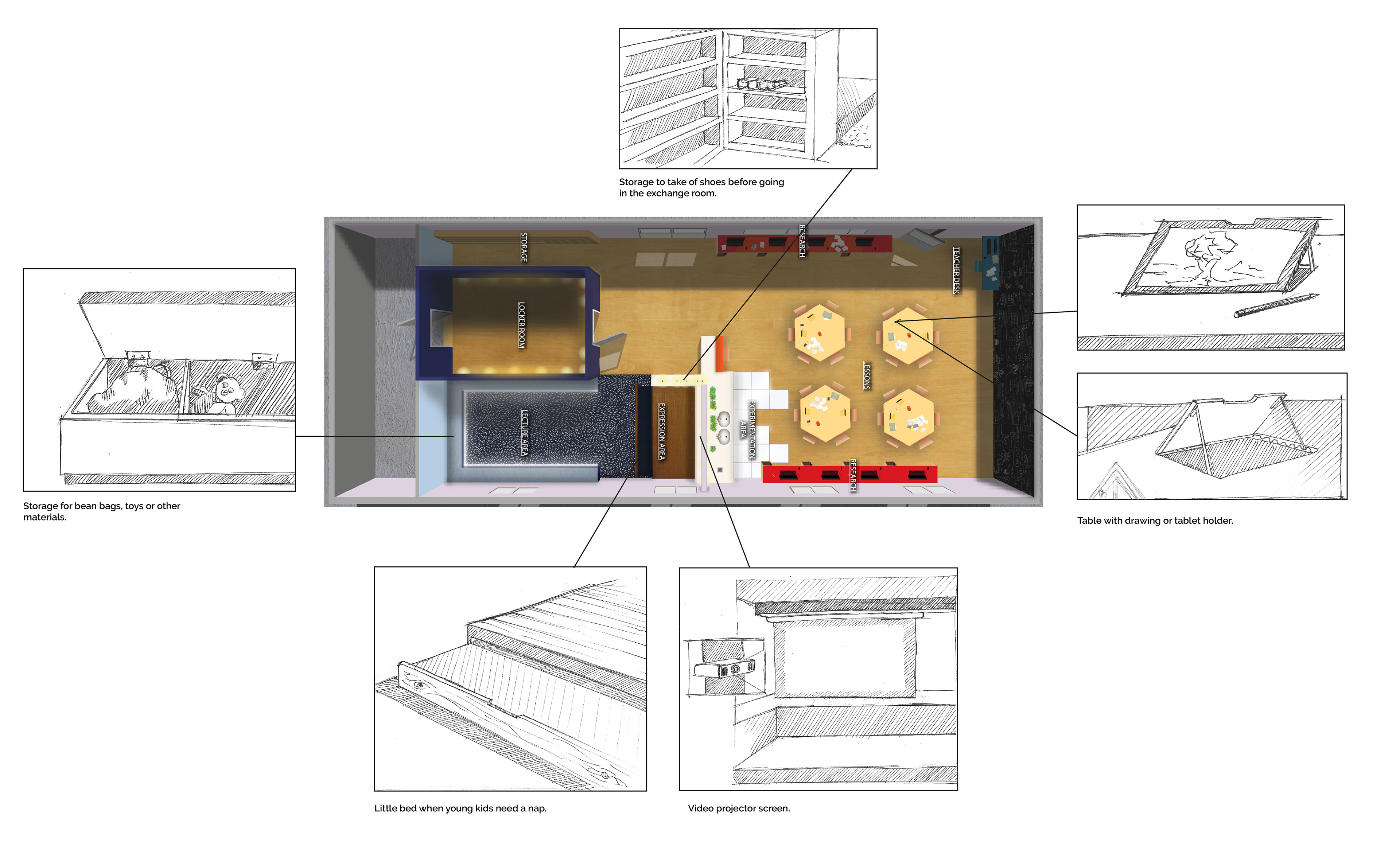 How might we enhance enthusiast and children's concentration in a classroom?
Interiors, through various aspect, have an impact on people's emotions and behaviours. It is even more accurate in the field of education. "Classroom environment can affect a child's academic progress over a year by as much as 25%." Proved a recent study led by the University of Salford and architects, Nightingale Associates. So, what makes an effective learning environment for children? How could we reinvent a learning space to encourage children's concentration?
Desk research // Quantitative & Qualitative Research // Ideation // Concept // Plan conception // Rendering //
Brainstorming
In order to understand a brief I often start my research by picking up the main terms of the problem and looking for their definition. I also have a look into study paper already wrote around the subject.
Classroom: Def. Any place where one learns or gains experience. Where students and teachers work together.
Concentration: Def. Intellectual ability to forgive the external environment to focus on only one subject. Increase with age. So quite low when young.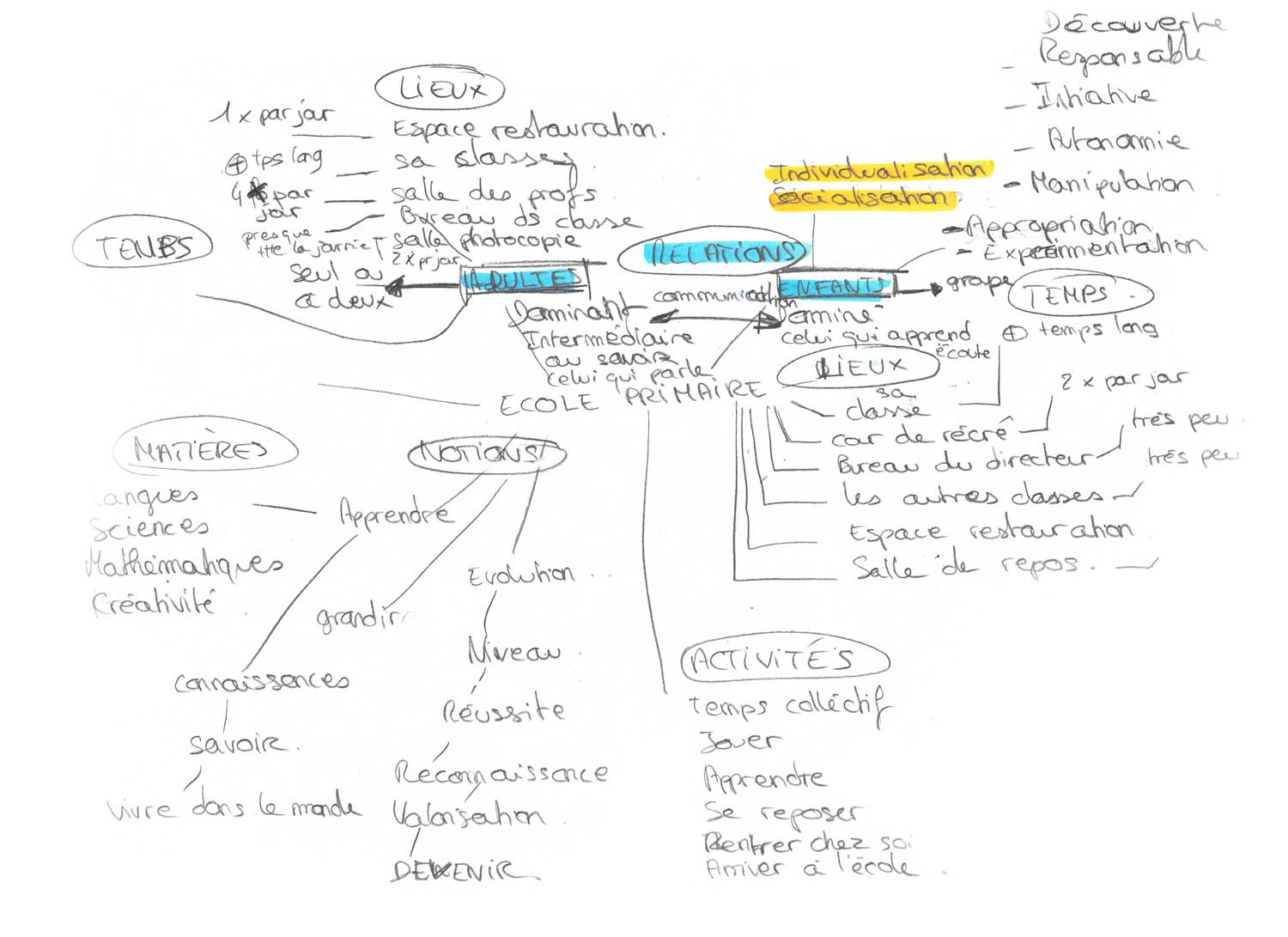 User insights
This analysis result from a questionnaire (100 children and 20 teachers interrogated), interviews (teachers and school director), observation and desk research.
For this project, I intentionally focused on children as the main user while keeping in mind teachers needs.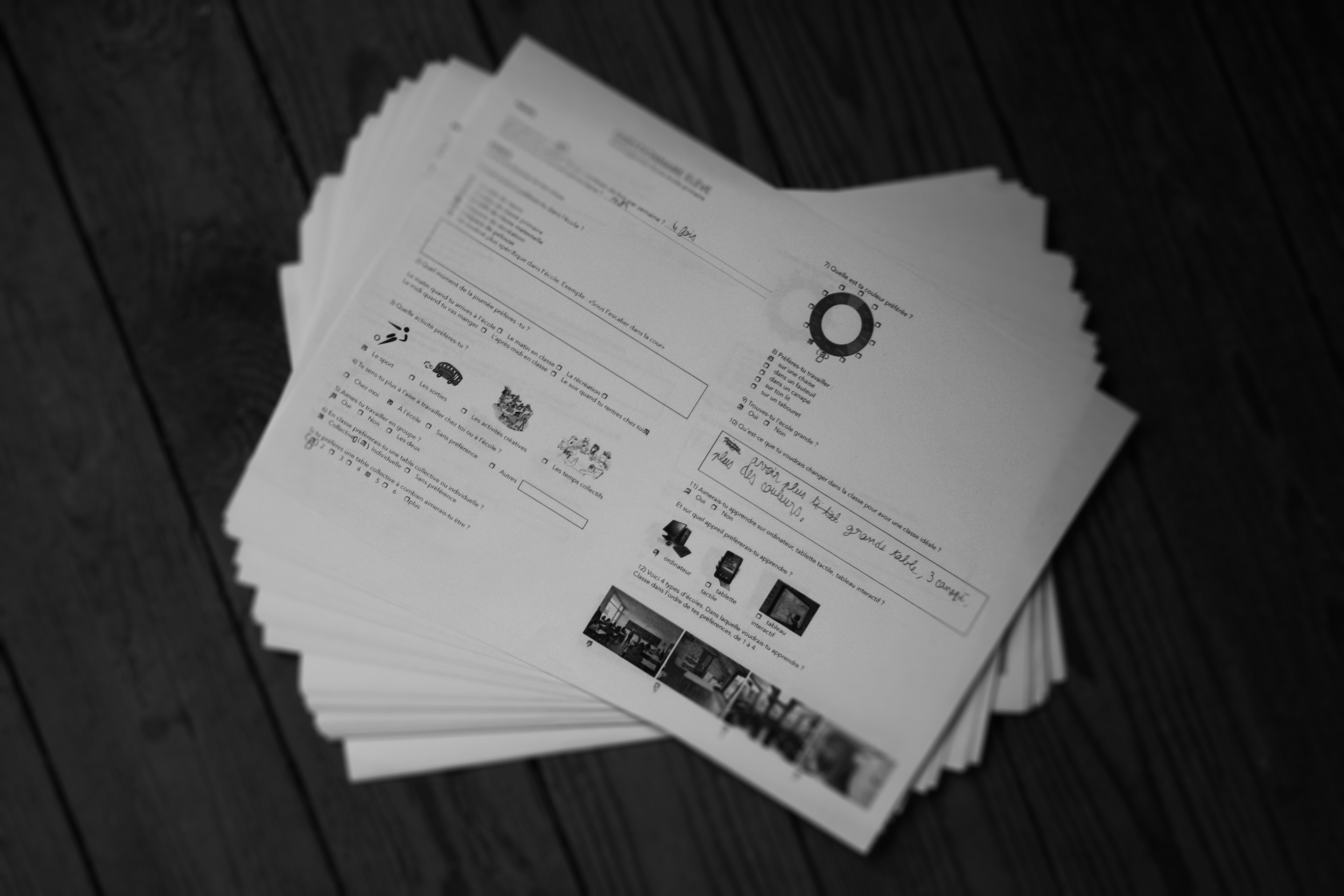 • A space that can be adapted to any activity and evolve easily through time.
• A space easy to organise and clean
• Needs suitable marks through out space and time to feel in a safe and comfortable space.
• An identity to the space so the child can relate to it.
• They need to feel insecurity and that they belong to that space. A child spend the most of its time in a classroom therefore it is important for them to feel comfortable in that space.
Improving their ability to focus
For children from 6 to 10 years old, school is even more important than their home. It is where they start their social connection, make friends and comprehend relationship and their environment. 
A space where children would feel comfortable will be less distracting than an unpleasant environment. Children should know where to go for their next activity, be comfortable going from a place to another and focus then on the activity of the moment.
The existant classroom is located in Mauves-sur-Loire, a village in France. Through visit and interviews, I established an existing report about the space condition.
The environment is messy, with no clear organisation within each space due to a lack of storage.
Classroom are overloaded by children's drawings, cheat-sheet from the teacher or decoration posters.
The layout isn't flexible for varied activity and doesn't encourage creativity. This layout reflect to children studying as a core.
A flexible environment
A space that children can change however they needs. Everything is adapted to their size and strength so they can feel they own the space.
Marks and identity
This plan is another version of the final plan selected. It wasn't satisfying because too strict in its layout and it wasn't practical for circulation.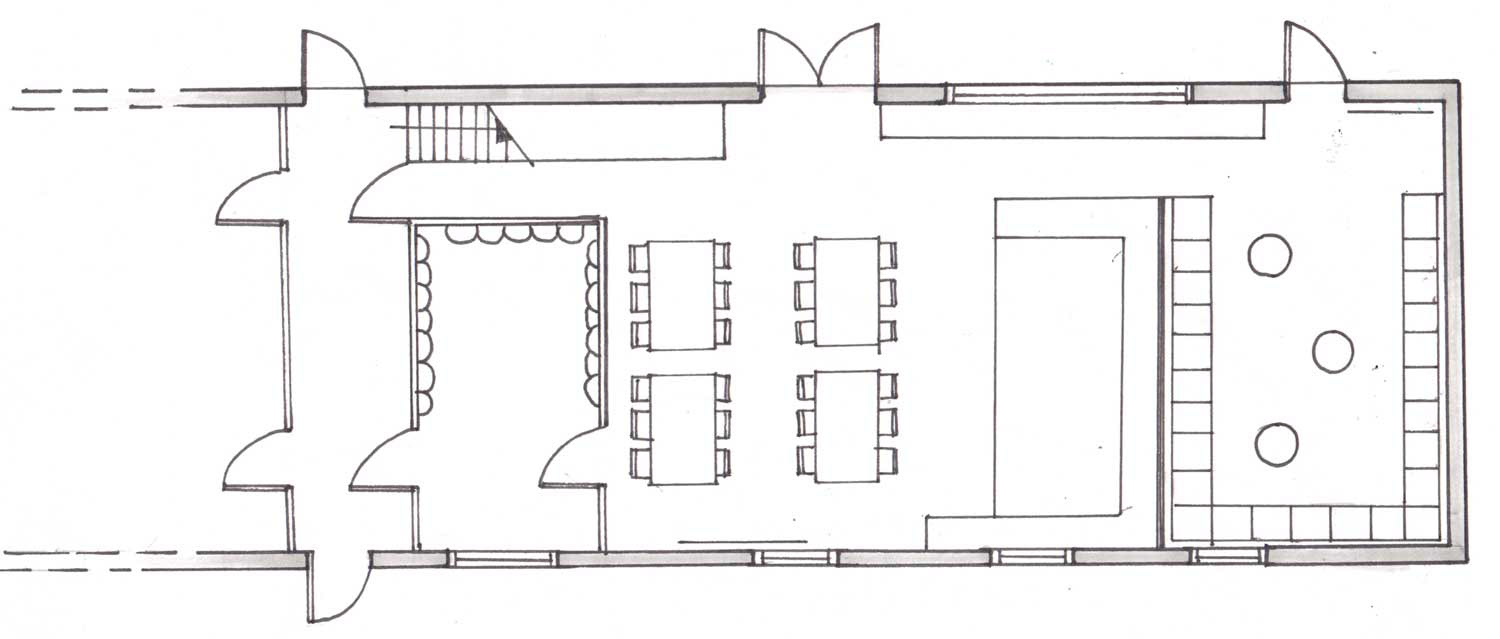 final concept
The Wind Rose
This is the concept selected as a final solution. It is about giving marks to the children through space. So they know where each activity is held during a day and how to behave in each space. It is like at home, you have the kitchen where you eat, the bedroom where you sleep and the living room where you play. This concept follow this scheme. 
It is not anymore a big room with chairs and tables and a big black board. It is a living space.
a journey of discovery
To create the concept, studying the children journey within a classroom was an important insight. I wanted to create a space where children could feel at home. A friendly environment where social links and creativity can be developed.
The three main components which helped me designing the interior was understanding the diversity of activities, the time spent for each one, and the transition between them.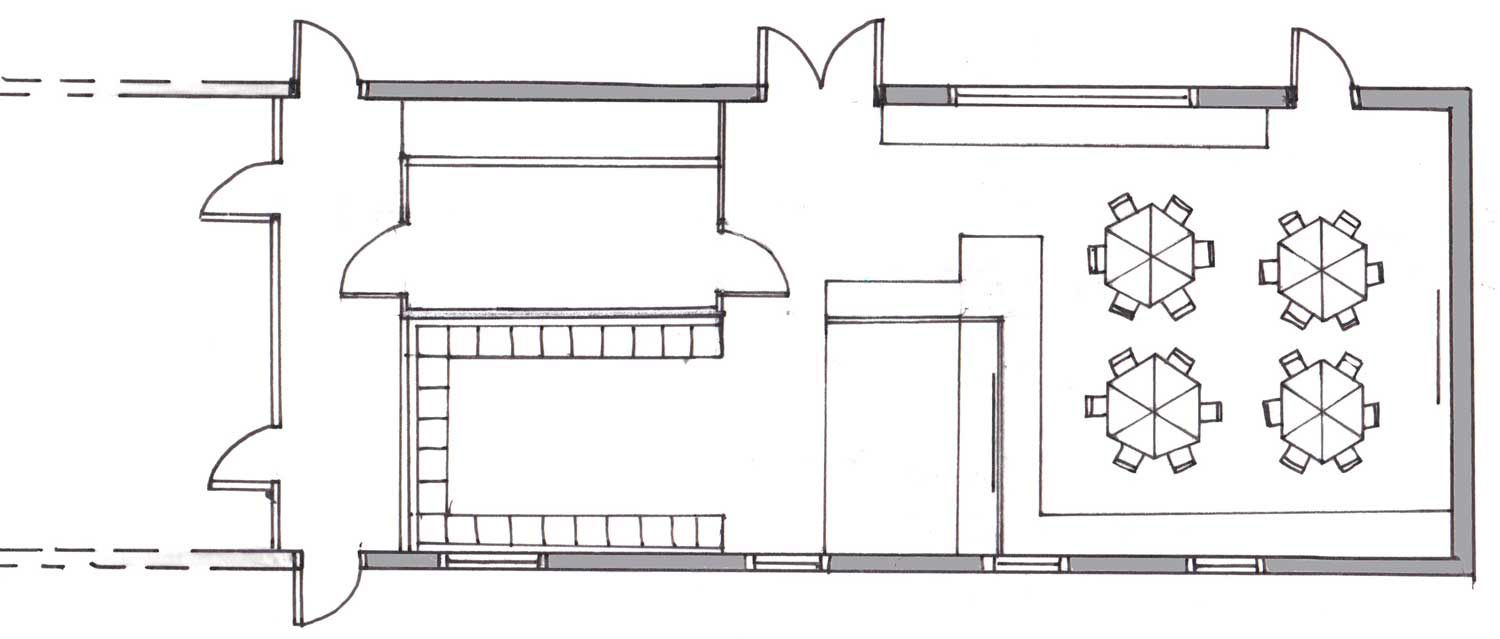 Concept details
Storage: as seen during the analysis of the existing space, storage were poor, I added storage which suit each activity.
Tables: Because activities varied depending of the teacher and the day, the tables are made to be moved for team work or individual exam.
Spaces are organised like a house, for each activity and time of the day there is a space. This give an identity to the interior as well as marks to the children.
Atmosphere: Dream 
Activities: Reading, sleeping, drama class, oral expression, languages, discussion.
Atmosphere: Laboratory
Activities: Science, observation of nature, painting, DIY projects, drama class.
Atmosphere: Dynamique
Activities: Online research, test, audio, video.
Atmosphere: Natural, minimal
Activities: Mathematics, group projects, lecture.