How can we improve sports experience for Chinese population with Decathlon?
Sport's meeting is one the rare situation where your skills and your motivation are judged regardless your social status. How could we connect Decathlon brand to its Chinese customers through an experience?
User Research // Concept Ideation // Wireframe // Presentation
In order to bring a strong experience to the users we focused on the social aspect of a sport's meeting. By studying what meant "social" within the Chinese culture we discovered an essential idea called the "Guanxi" which can be related to the word "relationship" in some manners.
We had access to the customers datas from Decathlon to create personas and user journey. We created 3 personas based on different concept aspect of the Guanxi.
We finally designed a product for the following personas which was focusing of the business aspect of the Guanxi.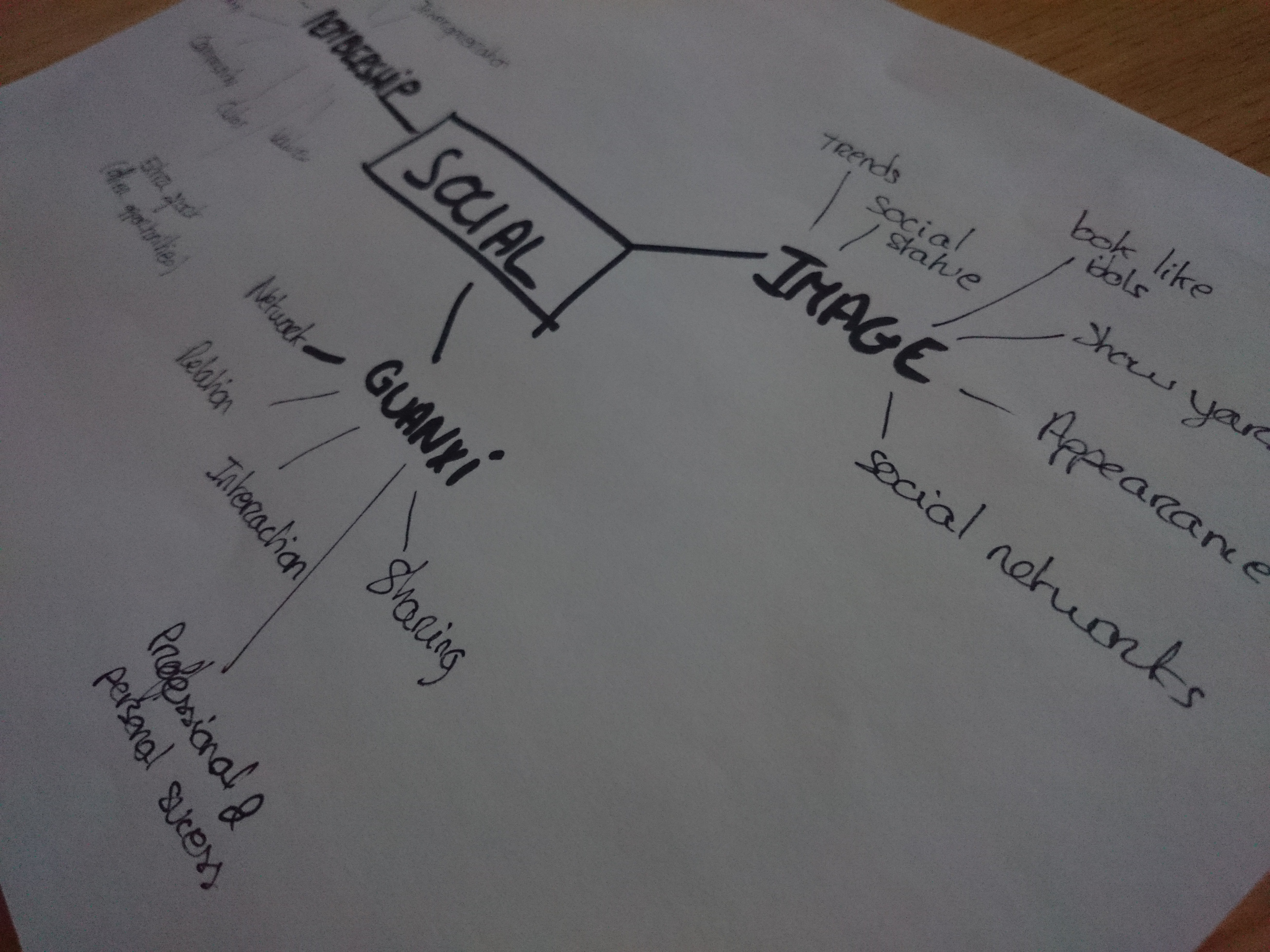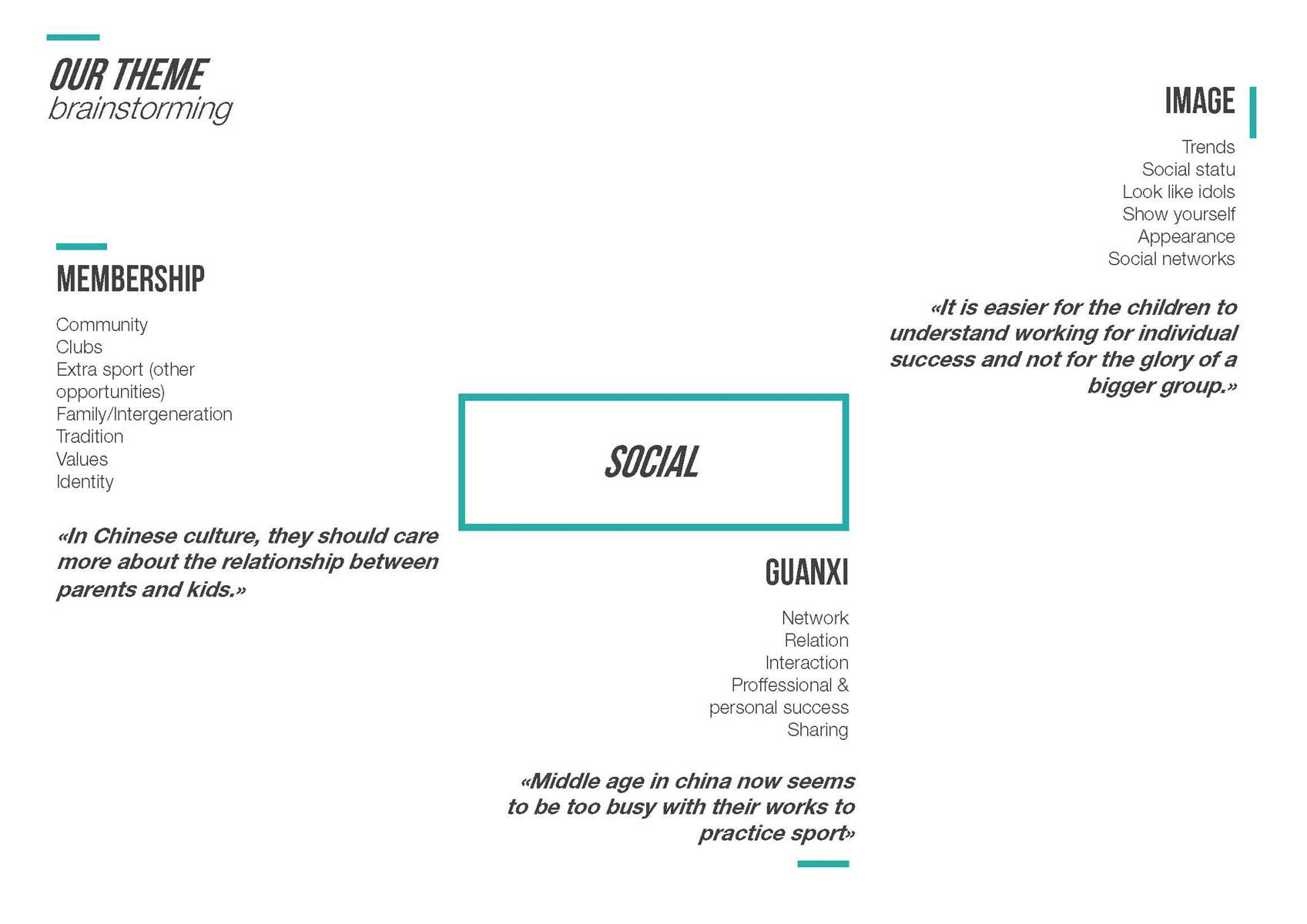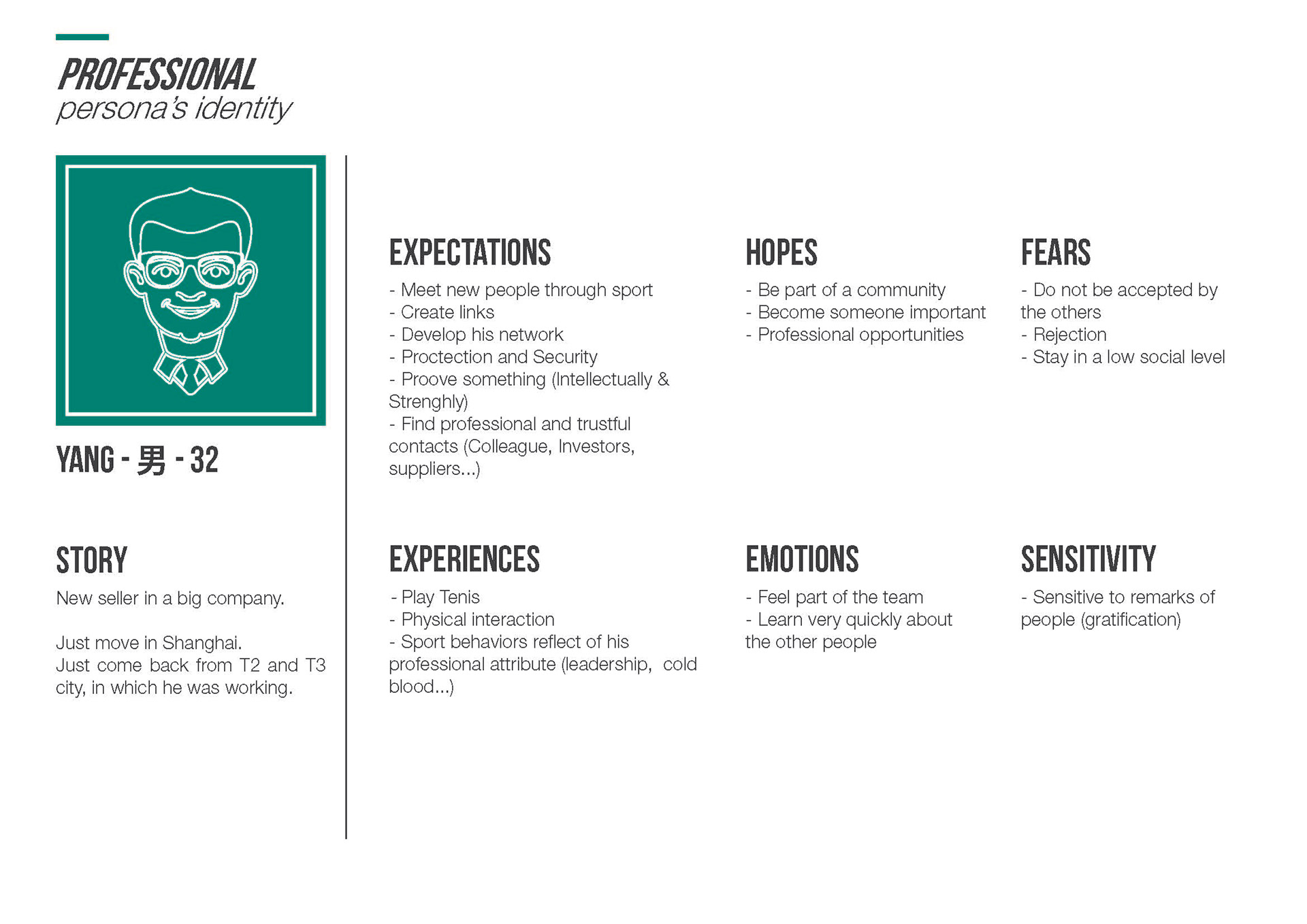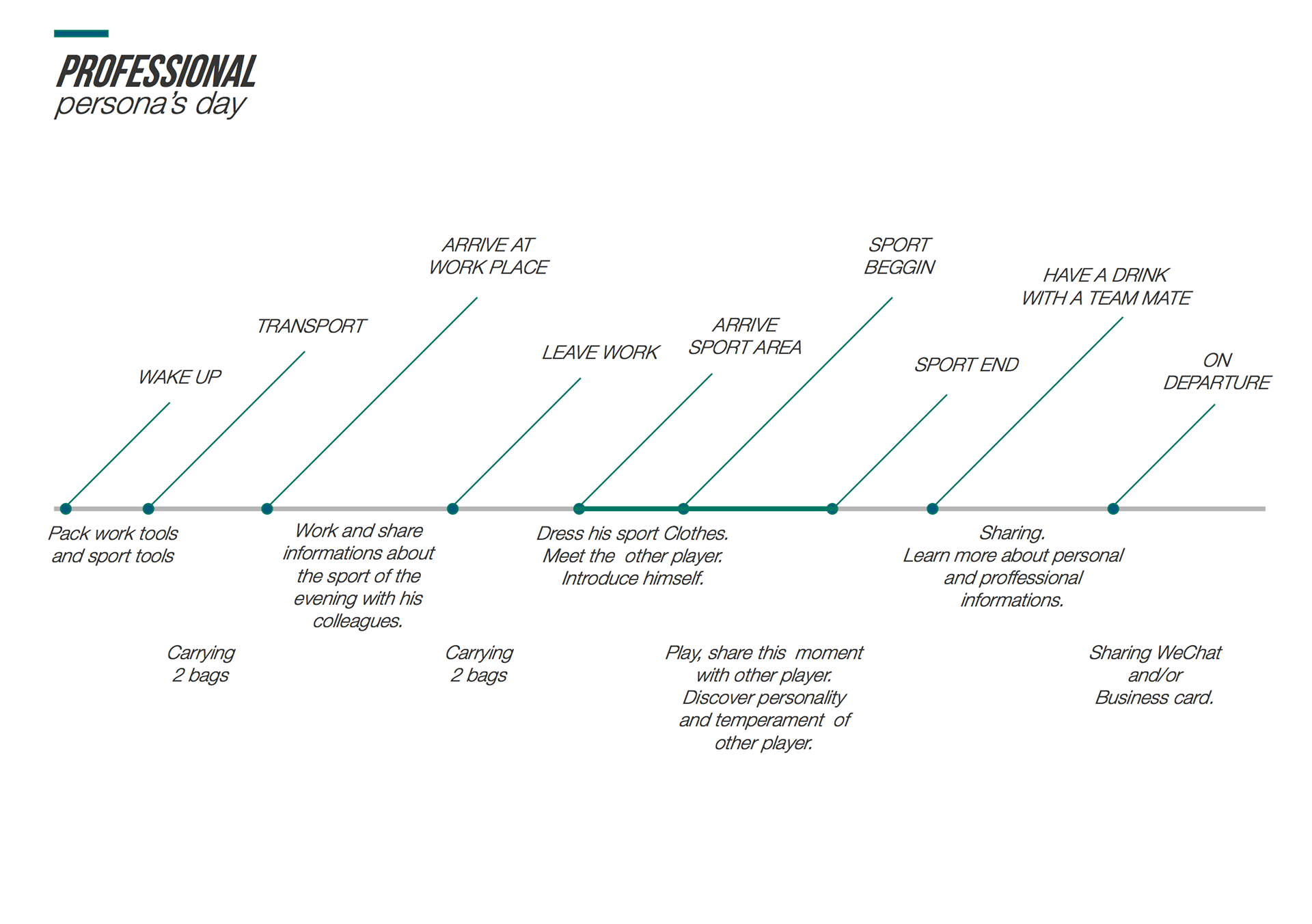 Based on the customer's data given by Decathlon, tennis table appeared as one of the most popular sport played in China. Tennis table could be found in the corridor of universities where teachers and students could play during their break. 
We then, designed a service that decathlon could implement in Shanghainese businesses. The idea is the following; Decathlon would provide a tennis table for a building and a mobile application where users could organise meeting with colleagues or people within their building.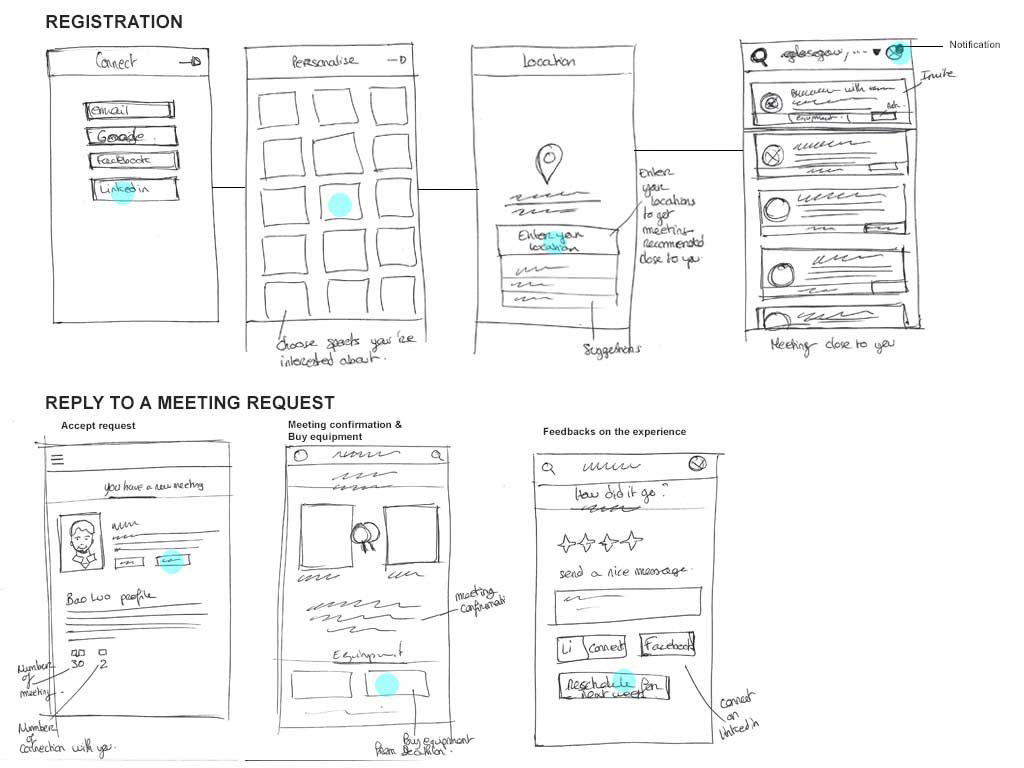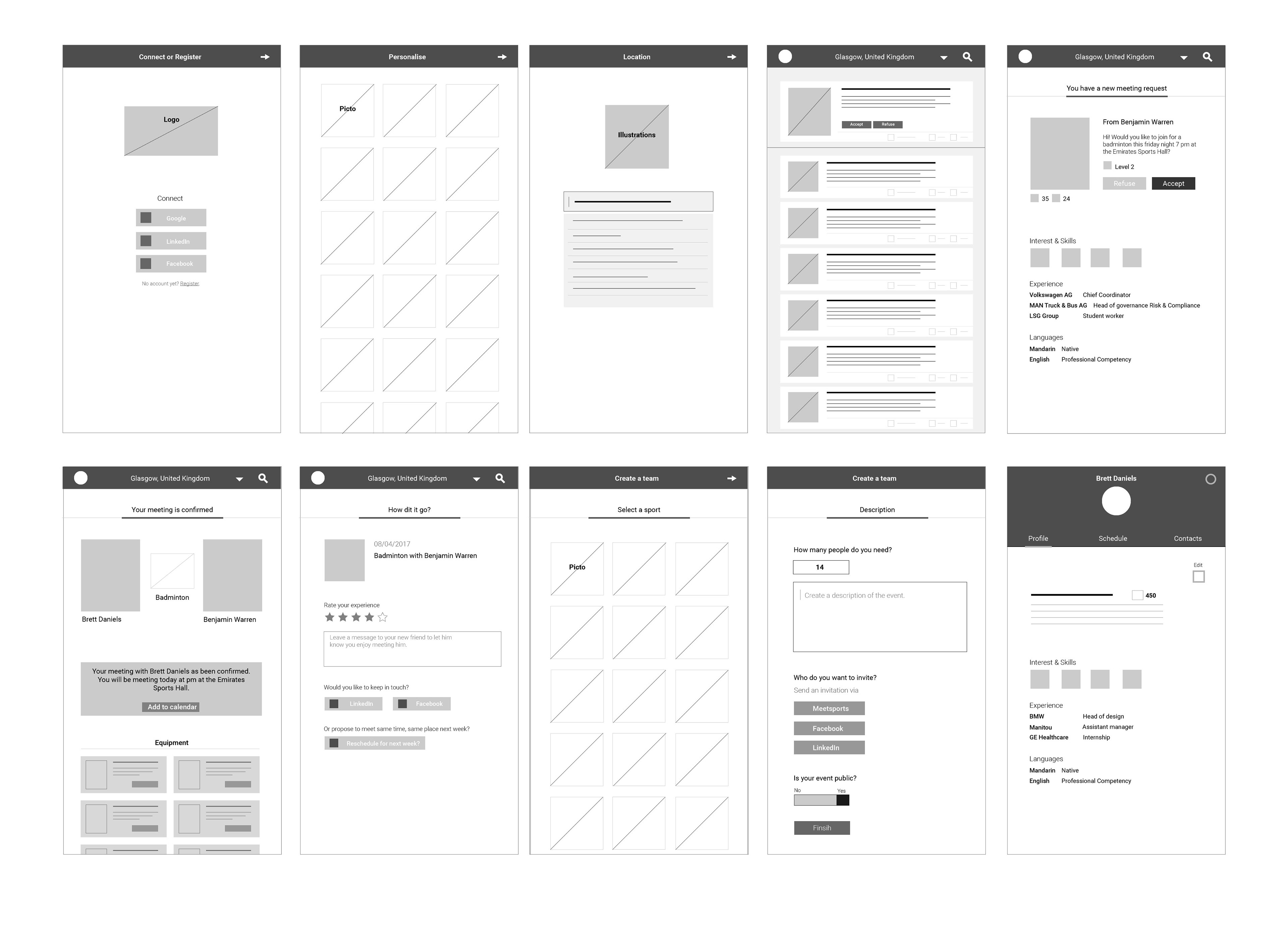 We designed a sport social network which aim to enhance your professional opportunities. You can grow your networks by organising sports meeting inside your building. Show your skills through a non formal meeting and make opportunities happen.
When we designed this concept, the mobile application Meetup wasn't as popular as today. It is now one of the biggest competitors of this app if it was to be developed. While Meetup as  a friendly approach we focused on the professional side of meeting.
One of the specific feature of the mobile application is the idea to share a professional profile. The users can as well exchange a virtual business card at the end of the sport's meeting.